On a bitterly cold February day, Hare Farm in East Sussex hosted the Vogue ME photo shoot, where the resilient model Chen Xue braved the chilling weather, and tried to look warm and relaxed outdoors in the latest designer collections for Springwear 2017.
Chosen backdrops for the photo shoot
Vicki King, photographer recce-d the farm on arrival while hair, make-up were being organised, and a mix of locations were selected, all within a short walk of the base. Straw stacks in the barn, reeds by the lake, colourful stalks in the copse, snowdrops and rugged banks were the chose few locations.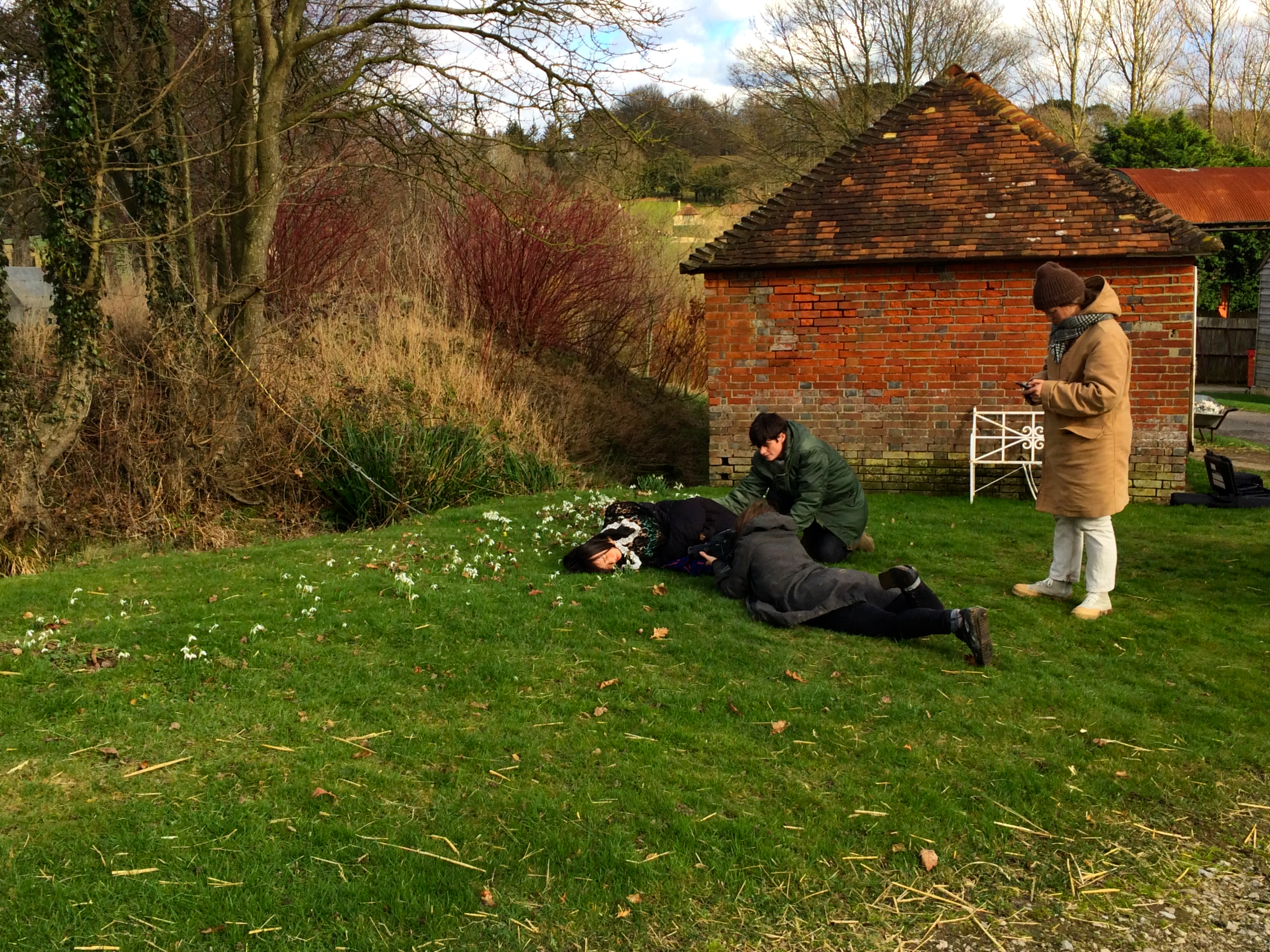 Crew facility and catering on the farm
Hare Farm offers a great crew base in the form of its oast house holiday let. Based on the edge of the farmyard, it is a 5 bedroom property so offers plenty of space for the crews.
Rye Deli, a local deli store in Rye provides the lunch in hot boxes.
What didn't make the cut?
Adventurous as it was, the time when the landcover was used to add height and drama for a backdrop, was one of teh locations that did not finally make the cut.
Final approved photos to feature in Vogue ME
Take a look here for the finished work of the Vogue ME photo shoot at Hare Farm